Beers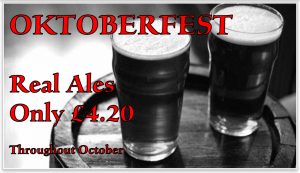 We are lucky enough to have the freedom of our 'guest pump' where we can decide which beers will be put on.
This is great for us as it allows us to discover and nurture local breweries and suppliers, who we believe produce some of the best beer in the country.
From Hopdaemon to Gadds, this is where you can learn a little about each of the breweries whose beer we are proud to sell in our pub, along with what beers you can expect to see over the next few weeks.
You can see what beers are on here:
Our Regular Features
Along with our guest pump, we have our regular favourites that you will always find on draught. Without these staples that are always in great condition and prove very popular we would upset a number of our fantastic regulars!
Shepherd Neame – Master Brew

This is Shepherd Neame's flagship beer and is brewed just down the A2 in Faversham. So many of our customers have been drinking this ever since they can remember, it is a staple of the Kentish ale scene. With it's dry, bitter and fruity taste it really is a crowd-pleasing local hero – would you expect anything less from a beer brewed in the heart of the hop country?
---
 Our Favourite Brewers

Gadds – Ramsgate Brewery
Gadd's is another brewery which we have had a long and happy relationship with. Their seasonal ales are always extremely popular, with the light summer She Sells Sea Shells to the full-bodied winter 80/- to complement each season, it's no surprise all our punters look forward to seeing which seasonal Gadd's beer we will have on next! We also enjoy serving their staple beers No.3 and No.5 where the numbers featured in the names of these beers is supposedly how many a person can have before being drunk!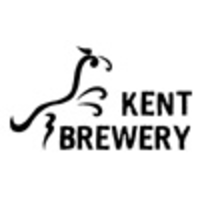 Kent Brewery
They say it themselves: "We brew a stunning range of modern beers using the highest quality of ingredients in the traditional artisan way." Look out for Prohibition, Tropic Ale and Session to name but a few!

Pig & Porter
Based in Tunbridge Wells this relatively new brewery is one we had to support due to our friendship with Sean, one of the founders. We were really pleased when the beer actually turned out to be great! We regularly feature their ales from the Ashburnham Pale Ale to the Starvation Point Porter on our guest pump, as well as bottle of Red Spider Rye in bottles as it is a beer we want around all the time.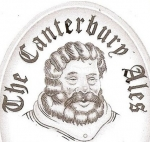 Canterbury Ales
Canterbury Ales is obviously a local brewery that we are proud to support and this is a good thing as they always have great beer! Some of the more popular ones include the Merchant's Ale which was judged overall champion in the South East Region 2014 by SIBA. The Pardoner's Ale is another great beer that remains popular among our drinkers thanks to it's honey notes and crisp light colour.
And the latest Breweries we are using:
Iron Pier
Northdown
Angels & Demons
Constellation
to name a few!
Bottled Beers and Ciders
Craft, gluten free and various Zero % available.